Banking Methods at Online Canadian Casinos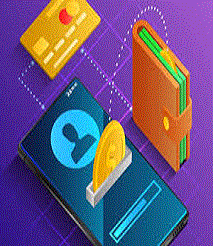 When it comes to playing at online Canadian casinos, one of the things players understandably worry about is the banking methods or payment options available to them. Most virtual houses have a variety of ways that funds can be added or withdrawn from accounts. The goal is generally to make the process easy and pain-free.
Credit or Debit Cards
In most instances, a Canadian casino will allow you to use your credit or your debit card in order to add money or withdraw money from your wagering account. This banking method makes things very straightforward and simple. The major cards such as Visa and Mastercard will be the ones that are most often accepted, but each casino may have one or more others that they will also be allowed.
Debit cards are also allowed at many virtual gambling establishments. Many people prefer to use a debit card in order to help with their gaming budget.
Online Wallets
Online wallets, or e-wallets as they are sometimes called, are another great method for adding and subtracting funds to your player account. These types of wallets allow you to store many of your cards or separate bank account information. Plus, they keep your information very secure. Many people chose this option to avoid having their credit card and bank account information stored on various sites around the web.
One of the benefits of using your e-wallet as your main Canadian casino banking method is that the deposits and withdrawals to your player accounts often go a lot smoother and quicker. This is especially important for those players that like to switch up their gaming habits and visit several different gambling sites on a regular basis.
PayPal
When it comes to e-wallets, nearly everyone has heard of PayPal. It is probably the single most used online wallet out there. A huge benefit to using PayPal is that there are Canadian casinos that offer specific bonuses for PayPal users. These promos include free spins and free cash bonuses. Nothing beats a little bonus just for using your PayPal account!
Pre-Paid Cards
Using a pre-paid card for your gaming can be a good idea for several reasons. People that don't have a credit card or a debit card (or don't feel comfortable putting that information online) can use a pre-paid card instead. Also, those that have trouble sticking to a budget may find they can control their spending habits better when they put their gaming money on a pre-paid card because it prevents them from wagering more than intended.
Banking Methods for Canadian Casinos
As you can see, there are plenty of options when it comes to online gaming. Besides the ones covered here, there are also bank wires or bank drafts that could be used to get your game on! Remember to play wisely, and have tons of fun.